Selling your home is a significant and often emotional decision, particularly if you have lived in the house for a long time and built a life of wonderful memories there. However, when it comes time to sell your beloved home, there are several ways to prepare to make the process as smooth as possible. Read on for some important tips.
1. Take the emotion out of the equation
Buying a new home can be an emotional rollercoaster, from uncertainty about your offer and possible rejection to the joy of finally winning a bidding war. Similar emotional challenges are often associated with the happy tears of selling your home. However, taking emotion out of the equation is essential as you put your property on the market. After all, the goal is to get the highest offers and sell it quickly so you can move into your new home without worrying about an expensive
bridge loan
.
Avoid getting emotional when potential buyers view the property, and try not to take criticisms or questions personally. Your real estate agent will be an impartial voice of reason to answer prospective buyers' questions and concerns.
2. Do your research before you put your home on the market
Researching current market trends can help you put your home on the market at the right time and for the right price. Is it a buyer's market or a seller's market? How long do current homes usually remain on the market before they sell? What are buyers actually looking for in your local area? Get a feel for the answer to those questions so that you can prepare your home accordingly, ultimately setting you up for selling success.


Your real estate agent is a vital resource for giving insight and answering any questions about the market.
3. Work with a real estate agent you can trust
Photo courtesy of Unsplash
Working with a skilled real estate agent is essential to selling your home with as little stress as possible on your shoulders. They will provide greater visibility for your property, get it in front of the right buyers, and provide you with critical advice to help maximize your selling price.
You want to choose a real estate agent who makes you feel confident — an agent who has a strong network of connections, who understands the local housing market, and who genuinely listens to your goals and concerns. If you're in the San Francisco area, you're in luck, because
Eric Altree
is an agent with all these attributes and more.
4. Not all renovations and upgrades are equal
Before listing your home for sale, it may be your first instinct to want to finish any and all renovations and upgrades you may have been putting off in the hopes that your home will appeal to more buyers and sell for more. However, remember that not all upgrades and renovations will net you a positive return on investment (
ROI
). While some enhancements will likely increase your home's selling price, others may actually cost you more.
Some repairs and renovations are worth doing, from minor bathroom remodeling to fixing the front door. Can you spruce up the outdoor living space? Modernize outdated appliances or finishes? Those minor renovations may help increase your selling price and draw buyers into the property.
5. Know your financial obligations and fees before you sell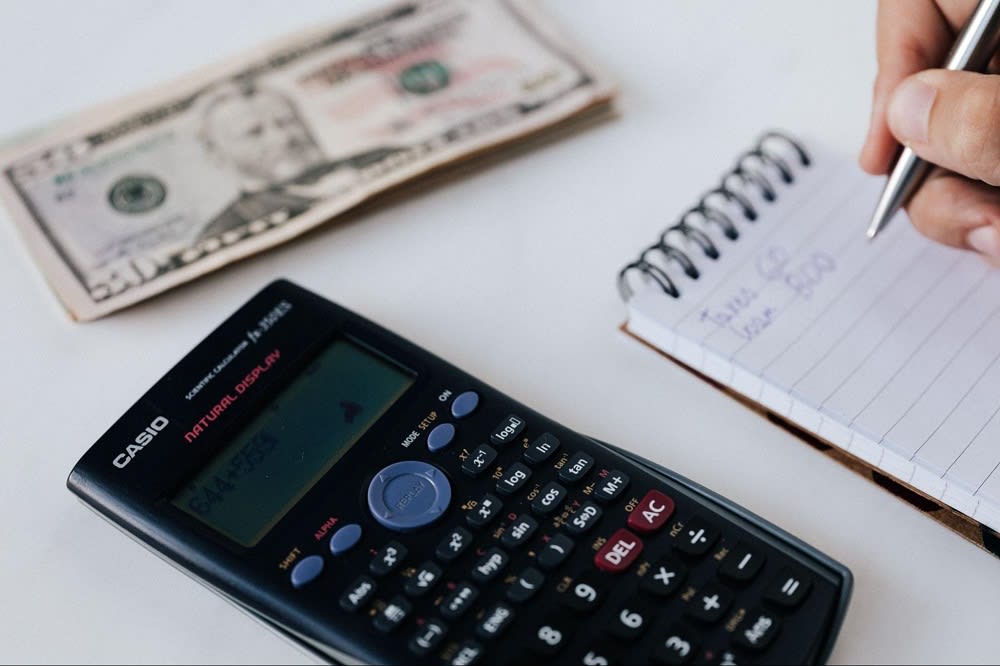 Photo courtesy of Pexels
As you set the list price for your home and negotiate with potential buyers, it's essential to have a solid understanding of the fees you may face and how that may ultimately cut into your profits. Talk to your real estate agent about the fees and extra expenses that may be associated with selling your home, including:
The real estate agent's fees
Tax obligations
Closing fees
Any home repairs you may need to take care of when preparing your house for the market

When you have a comprehensive budget in place, you can use that information to determine the ideal selling price for your home, including how much you are willing to negotiate if buyers offer you less than your asking price.
6. Perform a pre-listing inspection
While most buyers will conduct their own home inspection to find out about any pitfalls or repairs needed before finalizing a purchase contract, it's often a good idea to perform a
pre-listing inspection
on your home as well. This way, you'll find out about any issues that you might want to take care of before you put your home on the market. For example, the inspection might reveal necessary repairs that could be a deal-breaker for potential buyers, like a roof with clear signs of leaks or an HVAC that likely will not make it through the summer. You may want to take care of those repairs before you put the home on the market or disclose the problems to the buyer and reduce the sale price accordingly.
Conducting a pre-listing inspection means you are less likely to end up with costly surprises when you put your home on the market. As a result, you can prepare for any potential problems ahead of time. In the long run, this simple step can save you considerable time and money.
7. Know your disclosure laws
Photo courtesy of Pexels
According to
California law
, you must disclose any known problems with the property before you sell it. That doesn't mean that you have to seek them out — that is, you aren't obligated to have that pre-listing inspection — but if you discover any issues, you'll need to inform potential buyers so they can make an informed decision. In the often competitive
San Francisco and Marin County real estate market
, any issues with the home may not be deal-breakers, but the buyer still needs to know about them going in. Otherwise, you may face legal ramifications.
Talk to your real estate agent to learn more about what you must disclose and what forms you must fill out to disclose that information to potential buyers properly.
8. Staging can make a huge difference in your home's appeal
Photo courtesy of Eric Altree Real Estate
Staging
is essential to showcase your home's true potential, both in photos and during live tours. Make sure you take care of necessary details like:
Reducing clutter
Decreasing closet contents
Making the home look open and inviting
Letting in natural light where possible

In addition, carefully consider the importance of curb appeal and how you can make the most of potential buyers' first impression of your home. Simply adding a fresh coat of paint outside or updating your landscaping can go a long way toward making the house more inviting from the moment buyers arrive.
Are you ready to sell your home in Marin County?
If you're ready to sell your home in Marin County,
Eric Altree Real Estate
is the team you can count on. Whether you're selling North Beach San Francisco real estate or a gorgeous property in
Pacific Heights
, Eric and his team are well-equipped with excellent customer service, insider knowledge into the San Francisco market, and the connections you need to help your home stand out. When you're prepared to receive some offers on your gorgeous property, contact
Eric
today.
*Header photo courtesy of Eric Altree Real Estate